Crime
Prevention

Unit Volunteer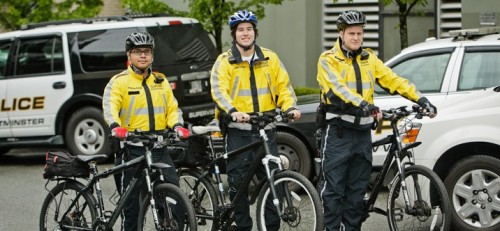 Take a positive step towards a better New Westminster by volunteering for one of the many programs that the Crime Prevention Unit has to offer. Volunteers' involvement is not only essential to the success of the community, but also rewarding for those who participate. Volunteers gain a real satisfaction knowing that they play a key role in making their neighbourhood a safer and more enjoyable place for everyone. 
We recruit new volunteers approximately twice a year (spring/fall). All volunteers begin in our Citizens' Crime Watch Patrol Program (CCWP). This program requires a commitment level of 6 hours per month and operates weekends, special events and on-call. For more information on the CCWP program or our other volunteer programs, see our Crime Prevention Unit brochure. 
We are not currently recruiting. If you would like your named added to our waitlist for our next recruitment please email us at volunteering@nwpolice.org.  If you are interested in our Reserve Constable Program,  we recruit from our current volunteer team before opening it to applicants from outside.
Thank you for your interest in NWPD.
Requirements
| | |
| --- | --- |
| CITIZENSHIP | Canadian Citizen or Permanent Resident |
| MINIMUM AGE | 19 years of age or older |
| DRIVER'S LICENSE | Valid Class 5 Driver's License (Class 7 in some circumstances) |
| PHOTO | Two current passport style photographs in color |
| HIGH SCHOOL EDUCATION | High School graduation certificate or GED |
| PHYSICAL ABILITIES | Must be physically fit to perform Reserve duties and demonstrate a fit and healthy lifestyle |
| BACKGROUND | Ability to successfully complete a thorough background investigation |
| SECOND LANGUAGE | Individuals from a wide variety of cultural backgrounds who live, work and play in New Westminster. Fluency in a language other than English is a definite asset. |
| COMMUNICATION | Excellent verbal and written communication skills |
| COMMITMENT | Must commit to a minimum of one year of volunteer service (60 hours of service a year) and must be able to attend all required training (12-20 hours of training) |

Print This Page