Office of the
Chief

Constable

The mission of the New Westminster Police Department is to work with the community to establish a safer environment by reducing crime, violence and fear. The department has three major divisions; general patrol, criminal investigation, and administrative and technical services. Community involvement, crime prevention and quality service are some of the key strategies which the department has implemented to help it achieve its vision of making New Westminster's streets the safest in the Lower Mainland.
Senior Management Team
Chief Constable Dave Jones
Chief Constable Jones began his policing career in 1982 as a volunteer with the Reserve Police Section of the NWPD. He was later hired on as a full-time officer in September of 1986.
During his career he has worked in a variety of sections of the police service including Patrol, Major Crimes Section, Special Operations Unit, Drug Section, Community Services Section, and Street Crimes Unit. In addition he has worked on a variety of Joint Forces Operations during his time spent in the JFO (RCMP/NWPD) Drug Section, Operational Support Unit and the Street Crimes Unit.
During this time period he has led and participated in numerous major projects, including the downtown initiative that dealt with an influx of crack cocaine dealers in the late 1990s. In addition, Chief Constable Jones worked with various city departments in the creation of the Integrated Service Team (IST) model that is still in effect today that deals collectively with community and policing issues.
Chief Jones has received recognition for various investigations and events in the form of Chief Constable Commendation, Sr. Officer's Commendation and the Queen's Jubiliee Medal for his involvement with community and police soccer programs.
Chief Jones was promoted to the rank of Inspector in March 2000 and served as the Officer-in-Charge of the Patrol Division and Support Services Division. In October 2009 he was promoted to the position of Deputy Chief Constable, and in March 2011 he was promoted to the rank of Chief Constable making him one of the first members of the NWPD to work his way through the ranks to the position of Chief Constable.
Chief Jones holds a Bachelor of General Studies degree within a joint Simon Fraser University/Justice Institute of BC Leadership Development program, and when not at work he is actively involved in the local community soccer and sports programs and currently chairs the Westminster District Boy's Soccer Program along with the Coquitlam Field Sports Association.
Deputy Chief Constable Laurin Stenerson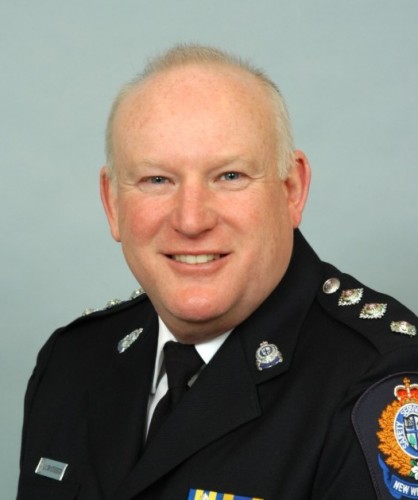 DCC Stenerson's policing career began in 1979 where he spent two years with the RCMP stationed in Saskatchewan.  In 1981 he left the RCMP to join the New Westminster Police Department.
DCC Stenerson has worked in a wide variety of operational assignments including Patrol, Burglary, Special Operations Unit, and Major Crime His appointments have included, Watch Commander and NCO In Charge of the Criminal Investigation Division.
DCC Stenerson is a qualified Incident Commander and is regularly called upon to assume command of operational activities during a major incident or emergency situations.  He is a qualified Recruit/Sergeant rank assessor for the Justice Institute of BC and has been on the organizations hiring panel for several years. DCC Stenerson has been the recipient of two Senior Officers Commendations and a Chief Constable Commendation.
DCC Stenerson completed his Bachelor's Degree in General Studies from Simon Fraser University in 2004.
DCC Stenerson was promoted to Corporal in 1991 to Staff Sergeant in 1997, Inspector in 2007, and to Deputy Chief in 2011.
Inspector Doug Walcott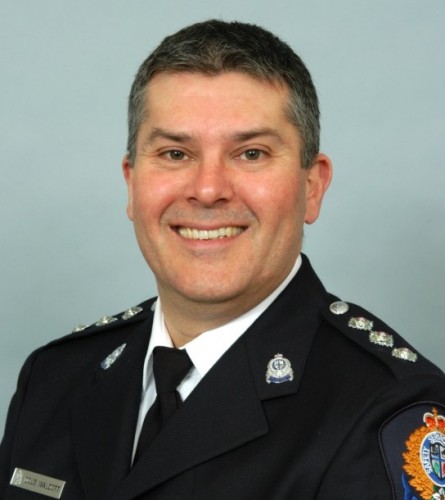 Inspector Doug Walcott started his career with NWPD in 1987.  He has a Bachelor of Arts Degree majoring in Criminology from Simon Fraser University. He was the recipient of a Senior Officers Commendation in 1999.
Inspector Walcott served in a variety of sections including patrol, special operations unit, criminal investigations, street crime unit and professional standards. He was promoted to Sergeant in 2002, Staff Sergeant in 2007 and Inspector in 2010.
During his service in the Criminal Investigations Section, Inspector Walcott conducted several internal and external Police Act investigations, including the Review of the RCMP Houston Shooting and was assigned to the investigation that was ordered by the Public Complaint Commission, relating to a protest at the Hyatt Hotel in Vancouver, BC on December 8, 1998 involving the Vancouver Police Department.
Inspector Walcott participated in the Cops for Cancer Campaign in 2006 individually raising $8,000 for the Canadian Cancer Society.
Inspector Walcott currently oversee's the Support Services Division, which includes the Major Crime Unit, the Domestic Violence Response Team, the Street Crime Unit, the Forensic Identification Unit and the Criminal Intelligence Unit.
Inspector Phil Eastwood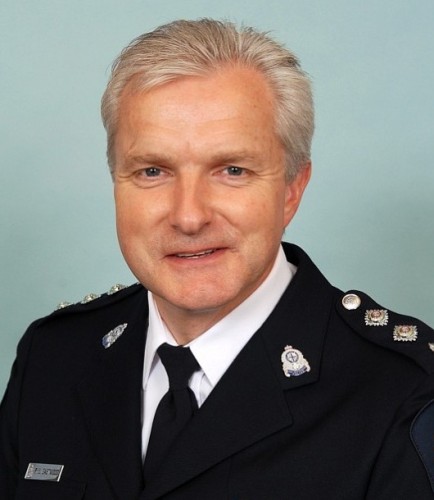 Inspector Phil Eastwood started his policing career with the NWPD 1988, having previously served with the London (UK) Metropolitan Police Service for 8 years prior to immigrating to Canada.
Inspector Eastwood currently holds a Masters Degree in Leadership and Training from Royal Roads University, as well as a Certificate in Emergency Management from the Justice Institute of BC. During his career with the NWPD Inspector Phil Eastwood has served in a variety of units including in patrol division, community services, training, professional standards and emergency planning.
He was promoted to Sergeant in December 1997, to Staff Sergeant in August 2001 and to A/Inspector in March 2010.
Recently, he was involved as the police service's liaison officer for the 2010 Olympic Games and was the Incident Commander for the Celebration Site in Queens Park when the Olympic Torch Relay came to the City in February 2010 on its way to Vancouver for the Opening Ceremonies.
Inspector Eastwood currently oversees the Administration Division, which includes the Community Services Section, Recruiting, Staff Development and Emergency Planning and Preparedness.
Inspector Dave Jansen
Inspector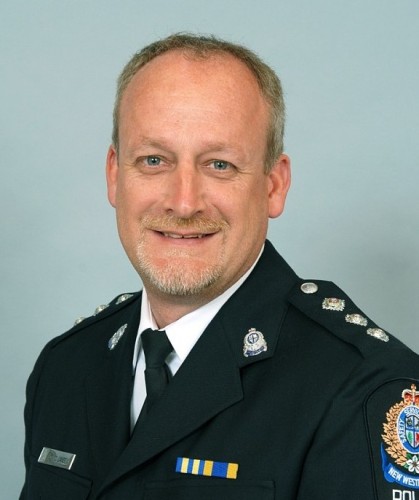 Dave Jansen began his policing career with the New Westminster Police Department in 1990. During his career he has worked in a number of positions, including Patrol, the Operational Support Unit, the Major Crime Unit as well as a secondment to the Integrated Homicide Investigation Team (IHIT) as a team Leader.
During his tenure with the NWPD Major Crime Unit and with IHIT, Inspector Jansen was involved in the investigation of over 50 homicides and has extensive experience in the investigation and prosecution of serious crime. In addition, Inspector Jansen is a certified Team Commander.
Currently in charge of the Patrol Division, Inspector Jansen's responsibilities include managing the patrol shifts as well as the Operational Support Unit, the Integrated Canine Section, the Traffic Unit,  and the Municipal Integrated Emergency Response Team.
Inspector Jansen was first promoted to Sergeant in 2003, to Staff-Sergeant in 2006 and most recently to Inspector in 2011.
Mark Wilson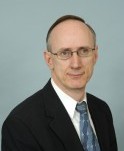 Mark Wilson joined the New Westminster Police in July 2007 and holds the position of Comptroller. Mark manages the financial affairs of the department and is responsible for the administration of budgets and financial planning, business services, risk management, audit management and information technology services.
Mark has been involved in the accounting field for almost thirty years. He is a Certified General Accountant, having obtained membership in the Certified General Accountants Association of BC in 1994.
Mark has excellent experience working for municipal governments. From 1994-97 he was the Director of Finance for the City of Quesnel, and from 1997-2002 he was Taxation Manager with the Corporation of Delta, after which he moved over to the Delta Police Department in 2002 as the police department accountant.
In his spare time, Mark sits on the Board of Directors for two charities and volunteers his time for a number of others.

Print This Page