Volunteer with the
victim assistance unit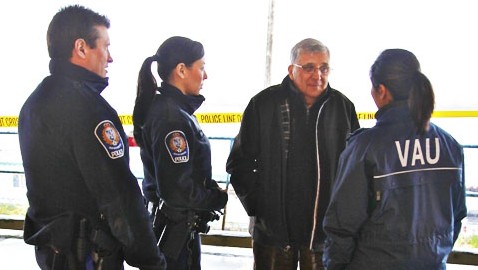 Volunteering with Victim Assistance is an incredibly rewarding opportunity and one that some say is life changing. Victim Assistance Unit volunteers are positioned to provide significant, meaningful assistance, often at the time of greatest need.
In 2011, our Victim Assistance Caseworkers volunteers contributed over 6000 hours of service to the program and provided support to over 1410 victims and witnesses of crime.
Victim Assistance Unit recruits new caseworker volunteers approximately once a year, depending on program requirements. We are not currently recruiting, but please check back for updates.
Requirements:
At least 20 years of age.
Citizenship status – Canadian Citizen or Landed Immigrant.
Ability to obtain and maintain departmental security clearance.
Valid BC Driver's License ("New Driver" status is not accepted) with safe driving record.
Personal interview with program staff and security interview with a police member.
A genuine regard for victims of crime and a sincere interest in assisting them.
Above average interpersonal skills including:
Ability to relate effectively to a wide variety of people and situations
Ability to react appropriately in any socioeconomic environment
Ability to be supportive but not intrusive
Ability to use tact and good judgement
Ability to respect and maintain confidentiality
Ability to display professional behaviour
Ability to accept direction and supervision
Good communication skills (verbal and written), including empathic and listening skills
Ability to handle stress
Personal maturity, high moral and ethical standards, absence of rigid, inflexible opinions.
Prospective volunteers should have or be prepared to acquire through training sessions the following knowledge:
Issues regarding crime victims and community resources
Organizational structure of police department
Police department policies and procedures
Victim Assistance Unit policies and procedures
Mandate of law enforcement personnel
Mandate of Victim Assistance Unit and crime prevention measures.
Extensive training is provided to successful candidates. Meet the basic eligibility requirements? For more information, contact New Westminster Police Department Victim Assistance Unit 604 529-2525.
Download the Victim Assistance Unit volunteer application form

Print This Page